Fabrication PROJECTS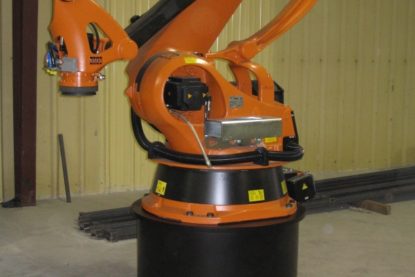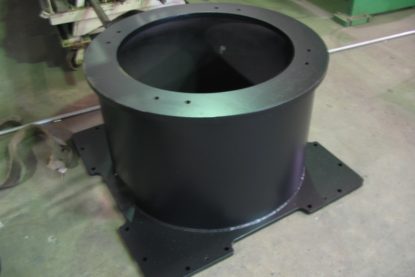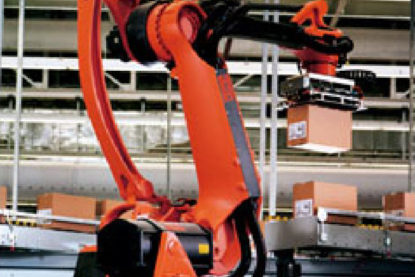 How can RMI help?
Any robot brand or manufacturer will feature (in its installation documentation) standard designs and drawings of how it expects its equipment to be supported.
RMI can design, manufacture, and ship your standardized, solid-as-a-rock Robot Pedestal in less than ten days.
Once we have your information, we can fabricate a solid Robot Pedestal that will support over 250,000 lbs.# (static load) and will handle dynamic loads well in excess of 10,000 lbs. #. This is more than enough for today's palletizing robots, press-tending robots, or any other robot on the market today.
RMI Industrial Services provides this solution. Simply e-mail us your information and the design of your Robot Pedestal (or let us help you over the phone) and we can start work today.
Whether or not you need a Robot Pedestal for a Fanuc, Motoman, or any other brand — RMI Industrial Services can provide you with what you need in a short turnaround, at a fair price.
Do you need information on any of our services or products?