We deliver products to our clients
beyond their expectations.
DAVID GLASER
President of RMI Industrial Services, Inc.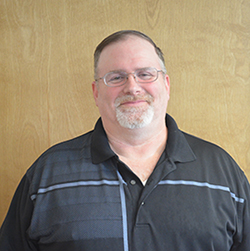 ABOUT US
Since 1953, RMI Industrial Services' 50-year experience at turnkey project management and maintenance contracts from installation of conveyor systems of all types, industrial contracting work, custom metal fabrication and assembly, plant relocations, turnkey maintenance services to capital project sub-contract work, makes us an excellent partner for your projects.
RMI Industrial Services takes great pride in maintaining excellent standards of quality, workmanship and on-schedule project completion. We offer our customers detailed attention in undertaking their projects, observing their requirements, meeting all aspects of their specifications, and exceeding their expectations, while adhering to scheduling and budget considerations. RMI's dedicated, personalized approach and legacy of integrity have earned us our customers' trust, loyalty and repeat business.
Once you become an RMI customer, you're always an RMI customer.
OUR MISSION
SAFETY
Safety is the most important of our core values. It is our first priority during every work day.
COMMUNITY
Involvement in and support of the community are at the heart of our company.
SECURITY
RMI Industrial Services, Inc. commitment to maintaining our security level is long-standing.