Our company history proves we deliver the products to our clients beyond their expectations.
DAVID GLASER
President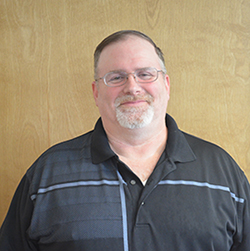 RMI INDUSTRIAL SERVICES INC. WAS FOUNDED
RMI Industrial Services Inc. was founded by B.J. Pinter as an air conditioning company in a 2-car garage! Today, The company's reach is global, and our people uphold its founder's vision to provide valuable services to clients. RMI Industrial Services Inc. was founded based on the core values of teamwork, integrity and commitment.
RMI INDUSTRIAL INC. IS GROWING
B.J. Pinter retired and his sons, Randy and Mark Pinter continued to grow the family business. The company was rebranded as Texas Sheet Metal Houston and have quickly gained traction in the industrial millwright, fabricated sheet metal industry. RMI Industrial Services' insistence on quality of service, hard work, and responsiveness to client needs remains the company credo and has led to its success in a competitive industry.
BECOMES THE LEADING
RMI Industrial Services Inc. has become the leading industry exponent of the custom steel fabrication and process, with more than 25,000 square feet of manufacturing space.
JOINING THE ROBOTICS Assoc.
RMI Industrial Services certified in the robotics industry with RIA (Robotics Industries Association) as robotics integrators and partnered with KUKA – a German manufacturer of industrial robots and solutions for factory automation.
JOINING THE RMI TEAM
David Glaser joined RMI Industrial Services after a 8-year hiatus as the president of the company. David is very familiar with RMI, having worked with the team for 12 years to 2011 and is excited to lead the company into the future.